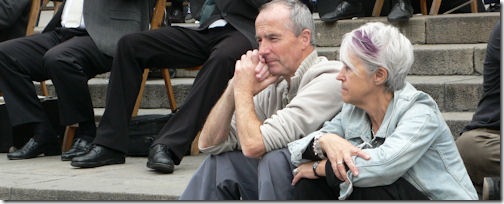 There are two commands in the New Testament that are very similar. One of them was the one that we covered with the wives is a previous post. That one had to do with the fact that your body is not your own, and neither is hers. The Word of God asks Godly Wives to make sure that they are intimately available.
The other passage that I think is related, and of special importance for us men as we think about our spouse's body being ours and vice versa, is the one that says that we are to love our neighbor as ourselves.
You see, no one has to be taught to love themselves– we do it automatically. As is obvious with the current trend of justifying everything because it's something we want to do, we know that people naturally seek their own best interest, and it's tempting to do this in the area of marriage and sex as well.
Relating to Sex
You see, I don't think that we men have the same dilemma when it comes to being intimate or seeking intimacy as the women do. Certainly we do have the problem in the way we approach it, how much time it takes, and whether we're all about a single act (pardon my bluntness) or include the whole emotional aspect of it.
What we need to realize is that if her body is ours, and we are to love our neighbor, that means that there are certain times that we are going to have to choose not to exercise our ownership for the good of your wife. There are times where it's not physically, emotionally or otherwise wise to engage in that kind of activity. There are times where you are going to have to be more giving than receiving.
Men, we need to not use this passage to force our wives to do something that they don't want to do, while at the same time realizing that we belong to them as well, and since they are our most treasured vessel we are to be taking great care with them.
Relating to Grooming
The other area that I think is important when thinking about your body being hers is that it is important that she be able to comment on how she would like you to look and you take her suggestions to heart and consider implementing them.
When you were dating, you'd do anything that your girl friend suggested. Why is it when you get married (and your body is not your own anymore) that you now suddenly "have rights"? I'm not saying that you should totally change your lifestyle, but I am saying that you should be open to her input, and aim to please her!
Seeking your wife's happiness in your presentation is important– and I believe that you'll see that she'll try harder to please you in her appearance as well!
(Visited 24 times, 1 visits today)