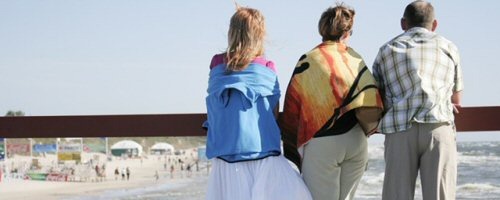 In the name of tolerance and diversity, Governor Arnold Schwarzenegger recently signed into law for the state of California a couple of measures aimed at traditional family values:
The bills signed by Schwarzenegger include SB777, which bans anything in public schools that could be interpreted as negative toward homosexuality, bisexuality and other alternative lifestyle choices.

Also signed was AB394, which targets parents and teachers for such indoctrination through "anti-harassment" training, CCF said.

AB394 promotes the same issues through state-funded publications, postings, curricula and handouts to students, parents and teachers.

It also creates the circumstances where a parent who says marriage is only for a man and a woman in the presence of a lesbian teacher could be convicted of "harassment," and a student who believes people are born either male or female could be reported as a "harasser" by a male teacher who wears women's clothes, CCF said. [Hat Tip: Ken Ham]
Basically, it takes away from parents the right to say that some things are right and some things are wrong, and in doing so makes a statement about what things it thinks is right and wrong. It says that parents that say that homosexuality is a sin or is wrong is wrong. It casts moral judgment of people of traditional values.
If government is supposed to represent the people, why are they castigating a whole group of people that believe that unhealthy lifestyle choices are either sinful, to be avoided, or not in the best interests of their children?
Isn't that the parent's job to instruct their kids about morality, not the states?
(Visited 137 times, 1 visits today)