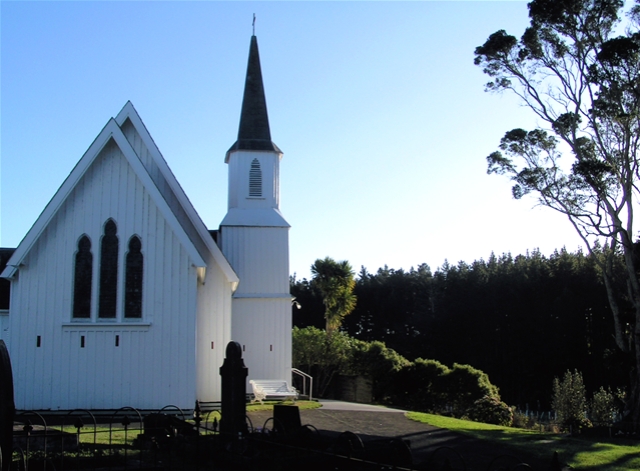 In John 17:21 Jesus is praying what would more accurately be called the Lord's prayer and He's specifically praying for His disciples and those that would follow after them. What does He ask for?
That they all may be one; as thou, Father, [art] in me, and I in thee, that they also may be one in us: that the world may believe that thou hast sent me.
So, what happened? Did Jesus' prayer fail? Why are there so many denominations? What is their purpose? Are they serving it? Should they divide us?
To try to go back and explore the history of the church to find just why there are the divisions there are and what they believe now would take more room than I have in this post. But I can summarize and address each of these questions:
Why are there Denominations?
Simply put, from the New Testament time on there have been people that have believed the same thing about salvation, but have differences of opinion on doctrine. In Paul's time, there were the Judiazers, that believed that in order for a Gentile to be saved they had to follow the entire law of Judaism. There were saved believers that believed this way, but they taught a belief that placed more of a burden on people and Paul and Peter addressed this in their letters. There were also heresies floating around– like the Gnostics. These denied the basics that Jesus was both God and man.
Today, we have many denominations of the same consequence– and they diverge over time. The Protestant denominations, like Presbyterian and Lutheran were formed in the Reformation– and each contains some of the styling or formality of the Roman Catholic church. The Baptists come from a line of Anabaptists that were never part of the Catholic church. The Mormons and Jehovah's Witnesses call themselves Christians but are founded on heretical interpretations of God's Word based on a single founder's revelation. Assembly of God, Apostolic, etc. are recent incarnations founded under the belief that the spiritual gifts of the New Testament area are present today.
So, why don't we all just merge and become one?
The problem is that there are strict commands in the New Testament about who to associate yourself with. Each denomination believes in separation to some extent. The more ecumenical churches (Pentecostal, Non-Denominational, etc.) believe that there is no separation. Baptists are probably the most separate churches (hence the many flavors of Baptist and Independent Baptists) resulting in multiple Baptist churches in the same town.
If there were no differences between denominations– differences that each church believes are foundational to the Gospel– then they could merge. However, there are such widely differing beliefs, even within a single denomination, that this merging will not happen on a grand scale.
What purpose do they serve, then?
The biggest thing that denominations do in the 21st century is to give you an idea of where the church that you are looking at stands doctrinally. With the name Baptist you get the idea that the given church believes in Baptism by immersion, some degree of separation from the world and other churches, Communion is just a service of remembrance, and depending on the adjective in front (fundamental, independent, southern, regular, etc.) you get even more detail. This is the church's identity– it is who it is.
So, for instance, if you find yourself in a place and you're looking for a church, the label and associations should help you to find the right church. The church's constitution and statement of faith should back up the type of church it is. You're typically not going to find tongue speakers in a Baptist church– though the music that you hear in the service will vary.
Denominations are important for aligning yourself with the church and the people that you most agree with.
This sounds like a big deal to you.
Well, it is. Having just been a deacon I was pretty frustrated that it seemed that people in my church really didn't know what they believed– or didn't believe in the very Bible principles found in the Statement of Faith. I heard that this was the same in other churches– people in them that didn't agree with the given church, but instead agreed with mine.
What frustrates me is that I know that people usually go to a church because of the people there, etc., but they don't take enough time to make sure they truly believe what the church says it believes, and then raise a stir when the church tries to take a direction that is consistent with its statement of faith. You should be where you are because you agree, not because you are lazy.
Ok, so did Jesus' prayer fail?
Tough question. I would say no, in that the people of God that are truly His have the same message of salvation, and in that, they are unified. However, I would say at the same time that the diversity of beliefs in certain areas does hinder us. So does the whole "church building" instead of the home worship paradigm thrust on us by the HRE (Holy Roman Empire). I think we would have been served better by more time in the Word as a small group than time "hearing from the pulpit" that we do now.
Don't get me wrong– I'm not reinstituting the home church, and I'll faithfully attend mine. The Holy Spirit uses my pastor to work in my heart every time I'm there. However, I think that there would be much more of an opportunity to get things right if we were in smaller groups pouring over the Scriptures on our own. (Perhaps blogs are this century's small groups!)
(Visited 56 times, 1 visits today)