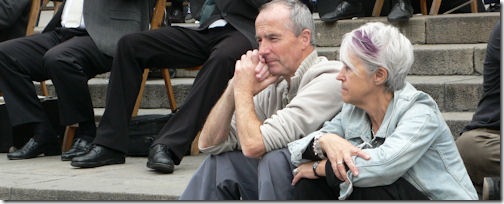 One of the final commands to the husbands in Ephesians 5 contains two words:
For no man ever yet hated his own flesh; but nourisheth and cherisheth it, even as the Lord the church: – Eph 5:29
These two words are seldom linked to things that men are typically used to doing. Nourishing has the idea of feeding– and we tend to look at this as something that wives and mothers do. Cherishing just seems foreign to us, so what do these words mean in the context of marriage, and what are we to do?
Nourish means "to bring to maturity."
Maturity comes through a variety of ways. One way is through the humbling of oneself and putting another first. By the very fact that we are our wife's husband we have introduced someone into her life that she has to reach beyond to love and care for. Are we making this easy for her or difficult?
Another way to bring to maturity is through instruction and experience. Things happen in our lives that we can either have plans for or we can consider a crisis. How we plan and lead our families shows our wives how to handle things in a godly fashion. Are we demonstrating a mature life to our wife?
Maturity also comes through instruction. By being faithful in the Word and sharing with our wife those things that we learn, we are able to grow her in the knowledge of the Word. Are we giving her opportunities to grow?
Cherish means "To soften with heat."
Cherishing is something that every woman wants and desires, and is different for every woman. Your wife wants special attention. They want to be recognized. They want to know that they are special to you. Are you reminding them of that?
But going beyond that, do you make a special time to communicate with your wife? The problem with most men is that they have the attitude that they have a list of things to get done and taking time for talking, cuddling, etc. isn't on their list unless it somehow leads to "the main event."
What are you planning to do today to cherish your wife?
Question Idea taken from From Dreadlock to Wedlock
(Visited 66 times, 1 visits today)
Godly Husband: Do You Nourish and Cherish Your Wife?