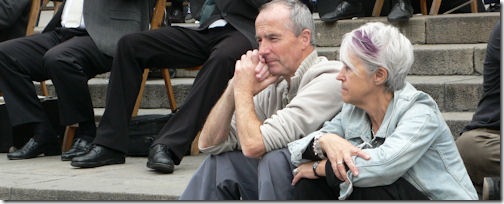 To me, there's nothing that is more frustrating than trying to communicate with someone and not using the same terminology or where things have different meanings. Precision in our communication is important if we are to communicate our needs, wants, and thoughts.
Since you and your wife are two different people with two different ways of looking at things, it is important (if you are going to minister her fully as a leader and a Christian brother) if you communicate precisely with her.
Taking care with precision is much more difficult than one may expect. Men typically deal with two main groups of people: Those at work and those in the home. This being the case, there are two sets of vocabulary and things that each group does not know or does not know the context of.
If we don't pay attention to being precise, we may have the possibility of becoming agitated that our wives don't understand all that we've been through, or what we are saying. In reality this is our own fault!
There are two main reasons I can see why we need to be precise:
To promote harmony, communication, and prevent aggravation
To be able to communicate our needs to our wives as our helpers.
So, men, it's up to us to navigate our different "worlds" and communicate to her in love.
Question Idea taken from From Dreadlock to Wedlock
(Visited 23 times, 1 visits today)