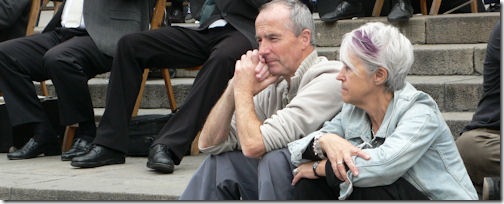 Who, in your family makes the first move? I'm not talking about a board game, or even when it comes to the first one to get out of bed, but what I am talking about is in your relationship– who makes the first move?
When we look at the example left for us in Scripture as well as the commands of scripture we see that whether it's reconciling with a brother that you have offended or taking the lead, someone has to do it.
In the case of a family, we (as husbands) are the head of our family, and by virtue of this leadership position we need to be the ones seeking out reconciliation of our wives to ourselves when we sense the need. Let's face it guys, we know that there are some times that we have either done something that we know our wives don't like– or there are times that she is sending us clear signals (whether we want to acknowledge them or not) that something is wrong. In these cases we are responsible to go to her and make things right.
It should also be our move first to lead our children and wife in the way of godliness, to establish family devotions, to be the one to want to go to church, and to lead in doing the difficult things. With the leadership we are given through Christ comes much responsibility.
I guess the question is, are we men enough?
Hat tip to From Dreadlock to Wedlock
(Visited 24 times, 1 visits today)