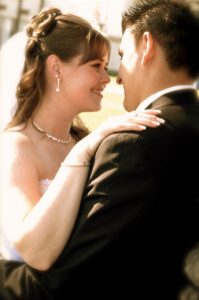 I told you this would be hard. In I Peter 3:5-6 Peter commends Sarah as being a holy woman by saying that she obeyed Abraham by calling him lord.
We've come a long way from this. It used to be that part of the vows that a wife took were to obey her husband. Now it's a joke that they do not. Whether it's feminism or just the fact that we have been trained to think of the partners as equals, this statement and the idea of there being a division and hierarchy in the family is gradually being replaced, even in Christian circles, by equality and emphasis on the women.
Here are the musings of ckhnat on this issue:
Sarah called Abraham "lord" (sometimes translated "master"). Should wives today follow Sarah's example in calling their husbands "lord"? What does this title mean to a woman? For Sarah, it was a sign of her submission. To comply to her husband's wishes, to please her mate, to encourage him, to yield to his preferences–some modern women might be willing to sign their names on the dotted line to the above. However, to call him "lord"?
Now, I'm not suggesting that husbands should force their wives to not address them by their first names, to call them only "master" or "lord", but what I do think is appropriate for discussion here is what her saying the term meant and how it should be applied today.
Obviously the term connotes submission– to the Lord and to her lord. It showed what was stated in Genesis about the woman's desire being toward the man was there. It was part of what was necessary after the fall, and for families to function.
Ladies, if you lump your husband in with your children as far as telling him what to do and when to do it– you're not treating him with the respect God told you to have for him. You need to respect him, love him, build him up. He can be the person you expect him to be, but he doesn't get that way by being belittled.
If you want your man to be a man, he can get that way by being encouraged when he makes decisions, by knowing that you stand with him, by hearing that you trust him, and by following his lead– regardless if you know better, and without hearing "I told you so."
(Visited 161 times, 1 visits today)