I'd like to announce the beginning of a couple of new series that will go throughout our time together, not necessarily every day.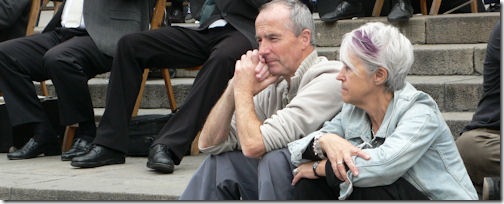 In the Godly Husband series we'll explore the husband's responsibility to the wife and before God.  Unlike the Father's Responsibility series, this will look at it from the perspective of the relational responsibility that the husband has in the relationship:  Who is he supposed to be?  What should he be doing?  How does his family show how good a job he's doing?  How is his walk with the Lord?  What can he do practically?  How can he better serve his family and the Lord?
In the Godly Wife series we'll look at her relationship to her husband, her relationship to her family and her relationship to her Lord.
In many ways, the wife's responsibilities are harder because she is to be more like we are to Christ.  She has a lot of self-denial that's expected of her.  In many ways she has the more difficult challenge.
As she takes the vows of marriage, she is accepting a leader, a lifestyle and she is leaving her parents to join a man, as they both pledge to be one for the rest of their lives.
I hope you enjoy these series as we look at these roles from multiple perspectives and see what God has to say about husbands and wives.
(Visited 14 times, 1 visits today)