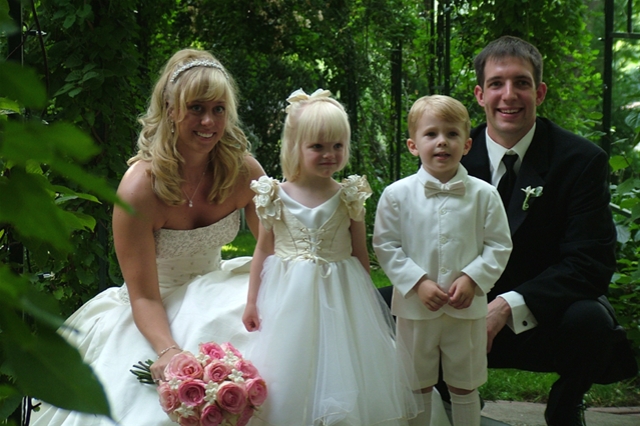 According to the latest American Community survey reported in the New York Times, married couples now account for 49.7% of the living arrangements that people are having today.  The study itself shows a rise in both the number of people that are cohabitating and those that are same-sex couples.
Of greater concern than the number of same-sex couples should be the number of cohabitating couples and what our society is doing to encourage this behavior.
I believe that I was home for a summer break the first time that I was confronted with cohabitation. Up until that point in time, in my life, I had just assumed that someone was either single or married– it was the "right thing to do", after all. I was confronted in an unusual way– I saw a checking account with two different people's names on it. One of the names was a girl I knew in high school, the other a guy I had never met.
This must have been about the time that "living in sin" was losing its stigma and becoming accepted. We've talked before about the benefits of living as a married couple rather than two cohabitating individuals. What I'm seeing now, however, is society's reaction to the fact that more and more individuals are choosing to stay that way.
One result is the effect it has on married couples.  There's just something about going to a wedding– especially if it's a friend's or family member's.  Knowing that there's a shared journey ahead gives you a smile inside as you sit and watch the ceremony with your spouse.  Just searching through images to find this post gave me a smile remembering the events of Virtuous Blonde and I's wedding.  It's something I'll never forget.  It's something that the bride is said to remember for a lifetime.
The problem is, what weddings do for married individuals, cohabitation seeks to either make light of or destroy. For one thing, a married couple traditionally (I know, cohabitation can lead to marriage (and not a strong one at that) but humor me here!) has not lived together and chooses to embark on the unknown. At one point, married couples had been known to wait to consummate their relationship physically only after being married.
Cohabitating couples, while playing house, consummate relationships, and almost pretending to be married without the commitment or the vows.  It's as if they are saying to the married couples "There's no need to wait, and there's no reason to make vows."  "You can have a house, and all the benefits of marriage, yet keep the ability to dump the guy/girl if you don't like what's going on." This, in turn, is picked up and repeated by those in Hollywood. "There's no need to be married– just live together and have children together!" Right Brad and Angelina?
And this leads to the second problem. As more and more of these domestic arrangements exist, they are starting to demand the blessings that used to be bestowed only on married individuals. They can now get health care, visitation rights, inheritance rights, etc. They are starting to have sway in court battles over children, and law is having to be crafted on who gets what in the case of a split.
But should society favor married couples over cohabitating couples? Yes. For the good of the children. It has been proven time and again that children are best raised in an environment that has a stable leadership/family structure. If it isn't bad enough that couples are able to divorce, now we make it even easier for someone to walk out on the biological parent of a child.
Since society needs children to thrive (especially those that are good citizens), they need to have the best and most stable environment for the nurturing of those children.  It's incumbent upon our society to start enforcing standards and even shame if necessary to correct this sin.  It is "living in sin."  Those of us that may no longer be in the majority must encourage those that are living this way to get married, and change their lifestyle and we should not be embarrassed that we are married.
(Visited 20 times, 1 visits today)