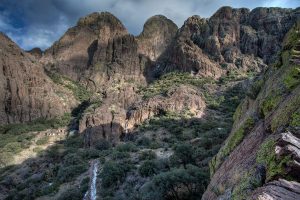 Vietnam, Korea, Kennedy Assassination, Watergate, Challenger, 9/11. Every generation lives through events that mark them. Where people remember where they were and what was going on. The colors are vivid, the emotions real, and they have dramatic impact on our lives.
Yet someday, these events will find their way into history books that our children or grandchildren will read about and it will be reduced to the key facts, some dates, and a high-level interpretation spun by whomever is writing the text book.
I believe that we often approach the history books of the Bible in a sanitized way—thinking of them as facts and figures, highlighting the high points and low points, and seeing things that occurred over longer periods of time happening over short periods of time because of their proximity on the page. It makes us lose sight of the fact that life was lived and causes us to judge people differently than if we had lived through the same thing.
Journey back with me to the Old Testament, as we go Through the Wilderness and see how what the children of Israel endured and did reflects our own patterns and behaviors today.
(Visited 11 times, 1 visits today)