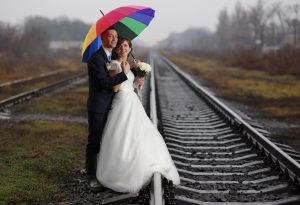 Whether you're a husband, wife, or have someone you love, I've taken the time to show you that you can show those around you that you love and care for them.
To husbands, there's 101 Ways to Show Love To Your Wife.
To wives, there's 101 Ways to Show Respect To Your Husband.
To those in love, 101 Ways To Say "I Love You" Without Saying It.
These are hardly exhaustive lists, and taken by themselves could be seen as controversial when they're not intended to be. Anyone in a relationship for a period of time can find themselves wanting ideas to keep their love alive or fresh, and sometimes we all need some encouragement.
The worst thing that could happen with these lists is that someone finds them and wishes their spouse would do something like what's listed, or judges their spouse based on the things listed, and finds them wanting. This was almost enough not to post them. If you choose to read the list directed at you, do so with that warning.
In all things, spread love, joy and respect to those around you.
(Visited 41 times, 1 visits today)