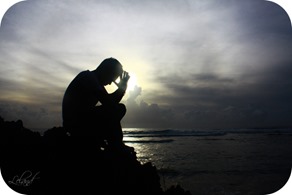 America has been changing for quite some time—as does everything.  Since the Supreme Court rulings of last week, which were not surprises but reminders of the fact that what believers think should be obvious not always is, many believers have taken to the Internet to proclaim this is the end.  Many have suggested preparing for persecution, girding up for an inevitable wave of attacks on religious institutions and free speech.
However, there's another set of believers and culture warriors that have decided that this has all the markings of a war—a war that we have to decide to either roll over and submit to the will of those that would go against traditional/Biblical teaching or to stand up and oppose it.
We Are In A Battle
Daniel Greenfield wants us to have No Truce With the Left:
You can't accommodate the left on social issues. You can't accommodate it on fiscal issues. You can't do it. Period.

The left exists to destroy you. It does not seek to co-exist with you. Its existence would lose all meaning. Any common ground will be used to temporarily achieve a goal before the useful idiots are kicked to the curb and denounced as bigots who are holding back progress.

The purpose of power is power. The left is not seeking to achieve a set of policy goals before kicking back and having a beer. The policy goals are means of destroying societies, nations and peoples before taking over. If you allow it a policy goal, it will ram that goal down your throat. It will implement it as abusively as it can possibly can before it moves on to the next battle.

It's not about gay marriage. It's not about cakes. It's about power.

More fundamentally it's about the difference in human nature between the people who want to be left alone and those who want power over others.
You can't work out a truce with tyrants. You can give in or stand up to them. There's nothing else.  [Hat tip: Vox Day]
And to some extent I don't believe that any believer doesn't recognize the battle that is before them.  Long standing mores and traditions are being taken down before our eyes—whether it's the change in the legal definition of marriage, removing 10 Commandments Statues, telling Christians to only practice their faith inside their churches or other more local events, things have not trended in the God-Honoring traditions of the past, and the activities seem like skirmishes as part of a larger campaign to remove religion—code name for Christianity—from influencing or shaming those that partake in sin.
So What Are We To Do About it?
Just like at the time of the Revolutionary War, there are two camps that attempt to tell Christians how Christ would behave and how we should behave as the government all around us changes.
Submit To the Government
Just like the Tories of old, there are some that are set to weather the storm, hoping to ride out the coming chaos and submit to the God-given authority except when they ask us to violate God's law.  These people are preparing to be persecuted and practicing their stern faces praying that they will be able to face persecution like many in the 3rd world have to today.
For these people, the same-sex marriage ruling signaled the end, and they view the decline as unwinnable and therefore not worth fighting in any practical terms because they've lost.  And who can blame them?  They followed the rules, got amendments to state constitutions passed, voted for the people that said that they would represent them and put people on courts that would uphold their beliefs, and it all failed.
Now they argue for detachment.  A refocus on the spiritual and to disengage from the government that is destined for the dustbin of history (as all governments except for Christ's are eventually going to be).  They're talking in terms of what governments will come next and what will happen in the interim.
In essence, they've given up.  They may vote in elections, but they're now going to focus on other things.
Gird Up for the Battle
This group of individuals have decided that they will go down fighting.  It seemed to begin in a movement now called GamerGate.  A journalist was found to have insider ties with the gaming industry that was biasing her reporting.  The flare-up occurred where game designers started to stand up for the rights to make the games they wanted to make, which is only a problem to those that expect that games should meet some arbitrary societal norms—whether it's the number of females, what clothing they wear, how the racial balance is, and other social issues.
The battle opened up another front on the side of Science Fiction in a clash over the Hugos and the banning of a lifetime member of the Science Fiction Writers of America over a tweet on the SFWAAuthors twitter account promoting a blog post which some took offense to.  This lead to higher participation in the Hugo Awards presented by the SFWA, in which those that had previously not been allowed to participate managed to dominate the categories.  This lead to two different groups of authors attempting to get works they favored placed onto the Hugo ballot by purchasing memberships to WorldCon in order to vote in that annual convention's Hugo awards selection.
While this is not Christian in nature (some Christians are participating, but the movement in and of itself is not Christian), these people believe that it's best to fight back against the social justice tyranny they see being forced upon them.
This is not the extent of all that's going on—my summary just skims the surface!—but this is the contrast.  These people believe that they are taking on those that would continue to push the "progressive" line further eroding traditional values.  While they too are very negative on the outlook of the country, they do not believe in going down without a fight, and desire that those in the first camp would join them to reassert their dominance.
What Should We Do?
What haunts me is the martyrs of old.  Granted, they didn't live in a Democratic-Republic founded on religious freedom, but lived in monarchy—one that believed that he was a god!—or in a land where the Roman Catholic church ruled.  They were burned at the stake as human torches, crucified and stoned, and while many on the Internet will say that people that are intolerant should be silenced, no public deaths have been called for—yet.
These martyrs had to have survived with networks and pockets of hiding and resistance, but they didn't take up arms—that I'm aware of—to fight the foe.  They still proclaimed the faith and worked in the background to see souls saved and their faith purified.
I then think of the Revolutionary War, and though all the colonists were facing oppression, only some chose to fight while others chose the sidelines.  While we may differ on whether the American Revolution was something that fits in with our understanding of Romans 13, those that fought secured the liberties that we have enjoyed these 200+ years.
Because of this, I believe that as believers we need to be making a difference in our culture both on the small and large scale.  It should be known to all where believers stand—it is not time for equivocation.  All of Rome knew the Christians followed Christ, not Caesar.  This is what made them such a threat.  This is not a time for Christians to go silent and acquiesce to the new culture.  Like righteous Lot, we need to stand apart and not give in to the culture.
We should also use this time to start making a difference in the lives around us.  The power of the cross is not a political power, but a power that redeems men and reconciles them to Christ.  We need to be working at sharing the Gospel and prayer.
It's God that can change hearts and He can win battles against insurmountable odds.
---
Image: Prayer is the Language by Leland Francisco
(Visited 33 times, 1 visits today)