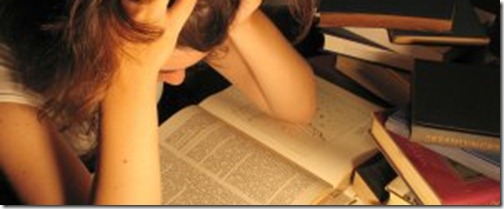 Why is it that a stay at home mother who pays $1000 or less for a curriculum's worth of books, $15 to join an area group for sports, recreation and activities, and spends $100 for a sport and then pays school taxes for services that they can't take advantage of (instead of getting paid by the government) can end up training children that have great academics and are an asset to our community, but New York state can spend $7,642 per pupil with the average teacher salary of $46, 800 and can graduate students that cannot read? [Education Backgrounder]
The thing is, there are multiple problems with our public school system—and few that are able to do anything about it.
Public Schools are Staffed by Unions
The problem with Unions is that they're out to protect all their members—even the ones that aren't performing well.  It's next to impossible to remove Union employees, and it's hard to hold people accountable for failing our kids when you cannot remove teachers that are a cancer.
The solution that the Unions tout for getting better performance from the children is more money, better teacher/student ratios, and better equipment.  But the equipment is broken, and homeschooling proves that money per student isn't the answer.
Charter Schools and Homeschoolers Run Rings Around Public Schools
Why is it that homeschoolers and charter schools can do a much better job without the funding that the public schools enjoy.  I mean, think of how unfair this is—every homeschooler pays for his kid to go to public school, even though he cannot join the school's athletic teams, use their gym, participate in their experiments or field trips.
And yet these homeschoolers are more involved in their communities, they're more well adjusted, and are being sought after by some bigger colleges as the colleges see the academics of these children.
The problem is that there are fundamental problems at the core of modern schooling.
Some Problems
Here's a short list of some problems:
Feminized Curriculum: We now spend much of the time treating the entire class as girls, and medicating the boys to make them like girls.
Not Recognizing Uniqueness: Each child learns differently.  Homeschoolers can adapt to this, public schools that have multiple kids in a single class can have special ed classes, but often miss those that aren't really having difficulty.
Lack of Moral Compass:  No more Bible or Prayer in schools seems like a good thing, until kids stop caring about what they do and whether it's right or wrong.
Lack of the Ability to have Meaningful Discipline: Between helicopter parents, the ability to sue for anything, and the concept that the child is innately good, it's next to impossible to correct deviant behavior.
Does not reflect real life. Sure, when we were all working in factories, processing people from place to place at the sound of a bell made sense.
And that's just some of the issues.
Public schooling doesn't need fixing—it needs a reboot with a better Operating System.  It's time to invest more in Charter schools and homeschooling—what a way to employ someone from every family!
(Visited 24 times, 1 visits today)