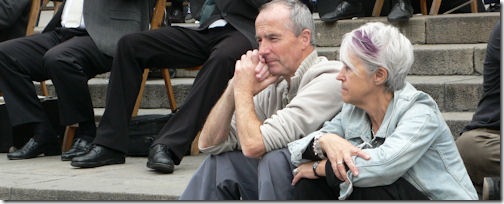 This is actually more difficult than it sounds. When a guy thinks about love, I think that we generally center our thoughts around the feelings associated with love rather than what love truly is.
Ephesians 5:25 reads:
Husbands, love your wives, even as Christ also loved the church, and gave himself for it;
That's a tall order. You see, Christ loved the church so much that He died for it. The Scripture talks about how even though we were sinners, Christ died for the ungodly.
Men, it's easy for us to say that we'll love her as long as she loves us or submits to us, but that's not the command. The command was to love her like Christ loved the church– He loved it no matter what.
What are some characteristics of this love?
This love is Selfless
Christ looked at our need, and put aside His comfort to come and be born into this world, to be ridiculed, to be harassed, and to be treated as the sinner He came to save.
Are we selfless? Do we look out for our wife's best good? We need to be men that look to our families first and foremost in service. We need to put aside our comfort and place our wife in a position where she is special and we are willing to get up and do what she asks out of love for her.
This love is Sacrificial
Christ gave of Himself– his own life. Men, are we sacrificial in the way that we love our wives? Do we go beyond selfless to the point that we will actually take away from the thing that we want to do to do something she wants? We need to realize that we are to love with our being– and all our possessions. She is to be more important than any thing that you have. Is she?
This love is Steadfast
Christ's love does not fail– no matter how many times we do. Men, do we feel differently towards her when she fails? We need to continue to lift her up, to love her, to serve her, even on the bad days.
Men, it's not an easy task you and I are called to do– the love of Christ is a really high standard! But I guarantee you two things: That all things are possible in Christ and that when you love her like you ought to, it will make it easier for her to submit to you like she ought to!
(Visited 25 times, 1 visits today)