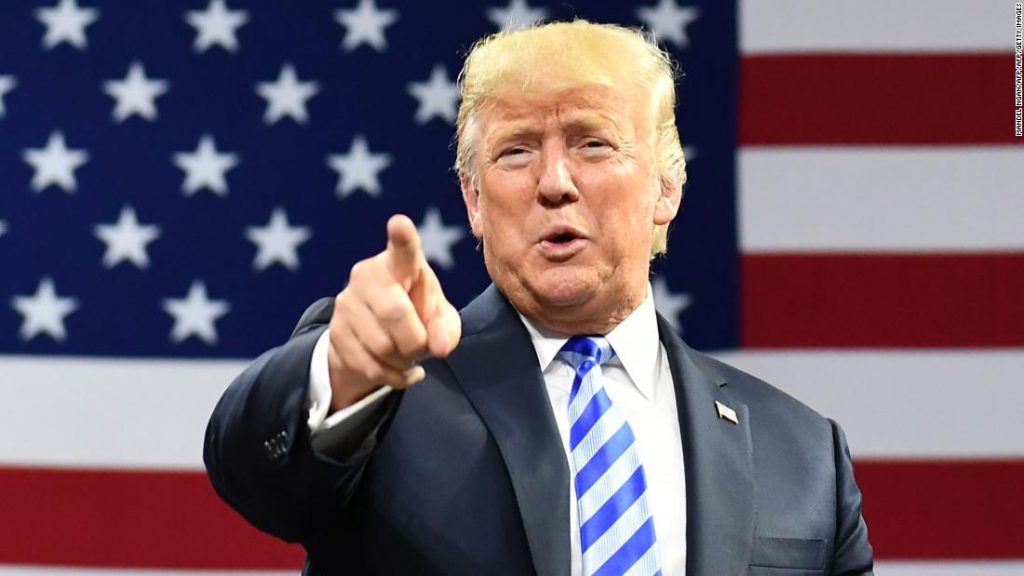 Which begs the question– are they really leaders?
In the wake of the invasion of the Capitol and the second Impeachment of former President Trump, many different reactions were present:
Some stayed loyal
Some were never loyal
Some tried to blame the rhetoric and not the man
Some watched the polls
It appears that Nikki Haley falls into that latter group:
This was Nikki Haley two weeks ago:
"I don't think [Trump's] going to be in the picture," she said, matter-of-factly. "I don't think he can. He's fallen so far." […] "We need to acknowledge he let us down," she said. "He went down a path he shouldn't have, and we shouldn't have followed him, and we shouldn't have listened to him. And we can't let that ever happen again."  (link)

Nikki Haley Attempts To Gain Back MAGA Favor, Showcases Her Conniving Decepticon Nature
and this was here last week after CPAC: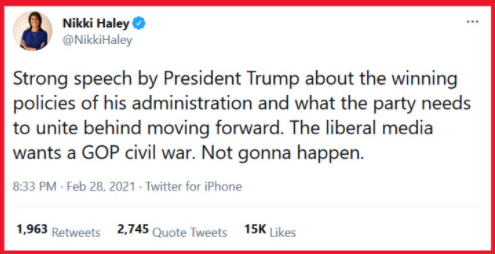 Seems like the strong polling at CPAC changed her mind, does it not?
Looks like former Vice President Mike Pence is seeing this as well:
Mike Pence – After an election marked by significant voting irregularities and numerous instances of officials setting aside state election law, I share the concerns of millions of Americans about the integrity of the 2020 election.

That's why when I was serving as presiding officer at the joint session of Congress certifying the Electoral College results, I pledged to ensure that all objections properly raised under the Electoral Count Act would be given a full hearing before Congress and the American people.

The tragic events of Jan. 6—the most significant being the loss of life and violence at our nation's Capitol—also deprived the American people of a substantive discussion in Congress about election integrity in America.  (read more)

Mike Pence Discovers the Need for Election Integrity, Jumps into MAGA Ship Before it leaves DeceptiCon Dock
So now that he can't do anything he's willing to say there are issues of election integrity, while when he was doing the counting he made sure that he wouldn't have to do anything to force a proper counting.
Like I started with– neither of these two are leaders, they are followers, and I don't see much of a future with them being leaders in the GOP party.
(Visited 1 times, 1 visits today)