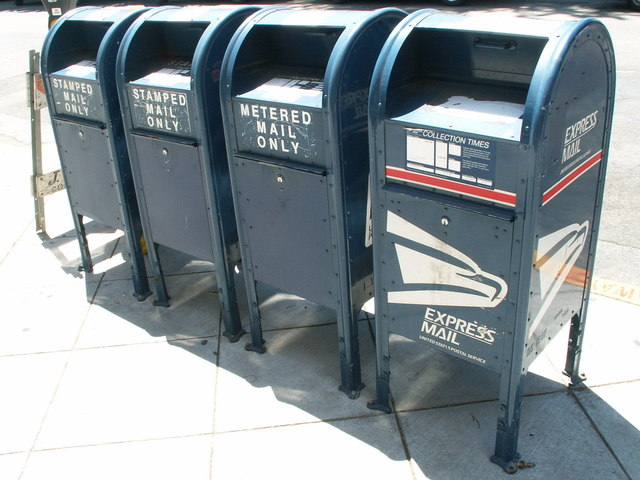 I don't know about you, but mail service is extremely slow for me with items coming through the USPS. I mean, we're talking about birthday cards being a month late.
When I've called to find out the reason for the delay, I'm told that it's a mixture of COVID-19 and higher package volume. But that doesn't make as much sense now as it did in December.
And now this:
The US Postal Services said it will remove mailboxes in several major cities as a security measure ahead of Joe Biden's Inauguration next week. 

As a security measure ahead of the January 20 event, mailboxes in at least 17 states including California and New Jersey, as well as Washington, DC, will be temporarily removed, several press releases from USPS said. 

"It's part of our normal procedures to keep our employees and customers safe during times of protest or when large crowds are gathered near postal facilities, on postal routes, or by mailboxes," USPS spokesman David Partenheimer told Insider. 

USPS says it's removing mailboxes and suspending mail collection in several major cities ahead of Biden's inauguration
How is mail delivery times in your area?
(Visited 4 times, 1 visits today)