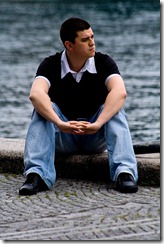 Getting older, I've mused upon the fact that one way to mark the passage of time is through the number of options that are left to you in life.  While the number of options are finite while at home, once a child leaves the home and is off in the world there are so many options that they have before them (more so if they've prepared while they are home).  Each decision that we make can have a limiting effect at the number or character of the future decisions that we make.  The older we get, the fewer the decisions that are available, or the ability to rationally choose them.
This is part of the reason that having principles is foundational to making good decisions– and making those decisions beforehand is paramount.  Many life events are going to happen that seem larger than life when they are in the midst of them, but in the long view of them may be relatively small.  Some decisions we are to make may seem like they have to be made at the moment, when more time would be advised.
Some large decisions could be greatly different based on principle– things like whether to go into debt to buy a house/car/toy/etc., whether or not you should marry someone of a different faith, what political leanings you have, and you philosophy on abortion are just some of the things that can affect all areas of your life.
However, what I've found is that either people are unwilling to make decisions on principle, or unwilling to do what it takes to stick to principle.  This is only something that is learned through practice and through walking through walking through adversity.  Life is not going to be full of happiness and joy– we are going to face opposition and people saying something against our idea and ideals.  Principles help guide and instruct us, and when based properly they will cause us to make the best decision regardless of the circumstance.
(Visited 12 times, 1 visits today)