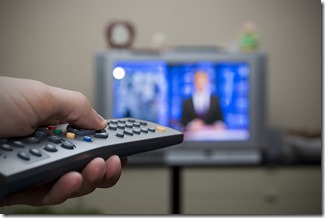 It's been off the air for weeks now, as Fox News reports:
It has been 21 days since In Touch Magazine revealed that the eldest Duggar son sexually abused five females, several of them being his sisters, when he was a teenager in 2002 and 2003.

While TLC, a network under the umbrella of Discovery communications, promptly pulled the long running reality series from its schedule after the news broke, it hasn't made an official cancellation announcement. By comparison last year TLC canned "Here Comes Honey Boo Boo" just one day after it was disclosed that the June Shannon, the matriarch on the show, was dating a convicted child molester. Sister network Discovery yanked "Sons of Guns" 16 days after learning star Will Hayden was charged with sexual abuse.  – Three weeks and counting, TLC still silent on future of '19 Kids and Counting'
Should the show come back?  Let's look at the arguments:
No, it shouldn't
It's been off for three weeks and the Duggars have been dragged through the mud.  I can imagine that as much as those that do not like this family want them off, the family itself may want to be off itself.  I mean, the interviews with Megyn Kelly were just an extension of the show in a sense, as the parents and the siblings continued to be in the public eye.
I mean, what are they going to do when they go back to the show—pretend it didn't happen?  address the aftermath?  Will they explain or write off Josh because of the incident.  As this isn't a scripted show, wouldn't those that watch be treated to episodes dealing with what to do here and the aftermath?  I'm not sure where they go or how they go about portraying business as usual.
And I think the most stinging question in the whole event was why they chose to lead a very public life knowing this was in their past.  They may have thought it gone, but had to know that it could come back to get them, especially after Oprah.
Yes, it should
At the same time, the parents have done everything that most parents would have done considering the situation.  This event has humanized them and shown that no one is perfect.  They could try to weather it by waiting a while—maybe until the fall after showing some reruns in the summer to see if the public wants them.
This is probably what TLC is planning on doing.  Given how popular they are they will want to see if this storm can completely blow over and see if anyone's interested.  Last thing they want right now is for Jim Bob and Michelle to take their clan to another network and reboot the show to greater success.
However, I'm not sure it's healthy for any family to be living their lives in front of the cameras, inviting stranger's scrutiny.  Maybe it's a way to get the Gospel out, but look at what it has also cost them.  It's probably time for them to start focusing inward and building the family they believe God has for them, rather than being concerned about a show—however hard it is to do it.
---
Image: Evening watching television by flash.pro
(Visited 18 times, 1 visits today)