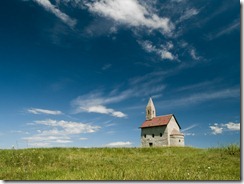 So I got to thinking the other day… Since after the ratification of the U.S. Constitution there were multiple states that still had established churches (and some current constitutions still mention God and have qualifications for people holding office—which are mostly not observed), what would happen if Christians of a certain denomination (pick one) all moved to a certain state (again, pick one) enough that they could pass a law or State Constitutional Amendment to establish a state church of their denomination.
Would they be allowed to do it?  If not, what reason could opponents use to justify not letting a bunch of people from establishing whatever they wanted, since this is what the state of the States were after the Constitution?
---
Image from Stock Exchange used under the Standard Restrictions explained at the link.
(Visited 20 times, 1 visits today)