There are many hurt people out there.  The unfortunate thing is that some have been hurt by people that name the name of Christ, and this has the effect of turning people away not only from the people that have hurt them, but from God Himself and His Church.
Many of these people struggle to come to grips with what happened.  Some attempt to keep a relationship with God, but end up searching for something opposite their experience in an attempt to flee everything attached to those people that hurt them.  Many of them end up rejecting the church and proclaiming Atheism—conflating God with those who claim to follow Him.
For both of these groups, there is healing at the cross, and there's answers for their questions.  However, the latter group is less likely to see this and instead will pose endless questions regarding the faith.  These questions are important to consider and have answers for.  So, this is where we find ourselves with today's post.
If You Weren't Born to Christian Parents…
This question goes to whether one can consider the Bible true:
Much of what we believe in terms of religion is based upon what our families pass down to us, the geographical location we are born in and the time we are born in. Many of us stick to whatever the default position of our society is. With that in mind, how can one confidently assert that their faith, and theirs only,  is the path that leads to God?  [Blessed Assurance – Part 1; emphasis theirs]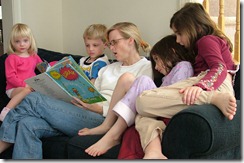 Conversion stories here will not suffice, for the author herself claims to have converted from Baptist to Atheism.  No, to successfully answer this question will take more—it will take evidence.
Let's start with the question and see where we go: How can one confidently assert their faith, and theirs only, is the path that leads to God?
First, there has to be a worldview that correctly reflects reality.  It may not be explicitly spelled out, but the framework should exist (or could conceivably be created).
Second, we currently have multiple frameworks that are defined to attempt to explain reality.  They are partitioned into three basic formats: Atheism and Agnosticism, Pluralism, and Monotheism.
From these two, we can make the following deductions:
Atheism is actually pretty easily handled philosophically.  All it takes to disprove the atheist is the presence of one god—doesn't have to be the Christian God.  It's simply the presence of the Supernatural.  There is overwhelming testimony of people throughout the ages interacting and experiencing supernatural events, such that it's absurd to believe that atheism best reflects reality.
Pluralism is ridiculous, because the belief that there can be multiple paths to God or gods conflicts with the Monotheistic religions' statements that they're the only way.  You cannot logically state that every way can get there and only one way can get there.
Monotheism is pretty cut and dried.  All of the monotheistic religions believe in exclusivity: either they are right or they are wrong.
Which Denomination?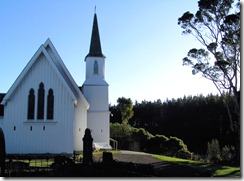 What I really believe author is getting at is not comparing religions, but more comparing sects of Christianity against each other.  In her follow up post the author proves that she doesn't understand Biblical Christianity.
At the time of the New Testament, there were multiple different sects and even heretical camps at work.  Of the heretical camps, Paul condemned them because of the fact that they taught a false Gospel.  Of those that were not heretical (some of which attacked Paul and his ministry), Paul praised God that the Gospel was being spread.
What's truly interesting is what Paul said in Romans 14—that it's possible for something to be sin for one believer and not sin for another.  The Christian walk is founded on Christ's work on the cross, but from there is differs because we are different people.
Is there one sect today that is correct in everything?  Jesus never promised this.  What He did say was that His Word would last forever, and that His Word was true.  Therefore, it is more important to find a church that preaches the Word and is willing to stake its life on it than it is to find a church a particular denomination.
Do I have opinions on controversial topics—certainly.  Am I arrogant to believe that I have them all right… I probably don't.  But I am sure of this.  Any church that says that you have to belong to their church to be saved is wrong.
Salvation comes by grace through faith in Christ alone—not from a church.
---
Image from Stock Exchange used under the Standard Restrictions explained at the link.
(Visited 28 times, 1 visits today)