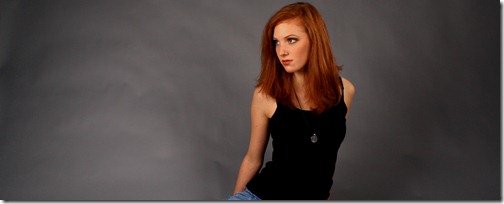 Jeans
Photo by
Rolfpicture
Running a website on modesty, I have heard all sorts of reasons of why a woman should wear modest clothing.  Most of the reasons center around what different clothing does to guys that look at it, and a desire not to cause men to lust after a woman.
The problem with this logic is that this takes away the personal responsibility of the man to avoid looking at things that cause them to be tempted—and to resist temptation when it comes upon them.
Islamic and Jewish Clothing Choices
In Eastern countries, much more clothing is worn by women than it is today.  The benefit is that a woman can be fairly certain that the only body that their husband sees in their own—there's less competition.
The problem is that where there is more clothing, there is also a higher degree of temptation for something that would be innocuous in countries with lower clothing standards.
That is why hearing stories where men in Arab countries have raped women there simply because they were filled with lust because she showed some skin (an ankle/calf or an arm) are all too often—and tragic.  However, it's the same thing that is happening in our country where women are wearing less and showing more, and men become desensitized to certain amounts of skin.
Cheerios
For example, I was out looking for healthy cereal choices, and I found Multi-Grain Cheerios.  Sounds healthy, right?  (You're supposed to commend me here, just so you know.)  And what's on the back?  Two healthy women—you can tell as much because they're both looking like they have a healthy weight, and the one on the right is showing the top part of her chest—and some cleavage there.
We as a society have accepted seeing the tops of women's breasts even though seeing that could have an effect on the male mind.
So, Does Slinky Clothing Provoke Rape?
Some people would have you believe that it does.  What it does is promote exactly what it's supposed to…
Let me put it this way.  Would you buy clothing labeled "sexy" that was a tent?  What do you think that clothing that looks "sexy" is supposed to look like?
If you said "form fitting", "showing skin", "low necklines", or "short skirts"—you're on the right track.  The label is telling you what to expect—of the clothing and of the reactions.
So, if you're wearing clothing designed to get a reaction from men, and some men are not as good at holding back as others, are you increasing the odds of getting a poor reaction?  Certainly.
Is it all the girl's fault?  Nope.  It's both.
It's the man's fault for not controlling himself1, but it's also the woman's fault for wearing clothing that has been labeled with a specific purpose—to excite the sexual appetite in men.
Like the woman pictured above, women should strive for "beauty" over "sexy".
(Visited 31 times, 1 visits today)
and I would definitely assign more blame to him! [↩]