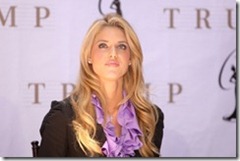 It occurred to me this morning, as I was preparing for the day, that the situation that Carrie Prejean finds herself in offers us many lessons as to how people, especially Christians, have to live circumspectly in this present age.
Specifically, there are 10 things that I believe that you and I should consider and keep in mind with the culture the way that it is, and over the next few days I'd like to look at them—for some of them we do, some of them we think we'd never do, but we do things like them, and others we need to be aware of.
This is not an attempt to judge Miss Prejean.  I wish her well, and pray that she will find strength and completeness in a relationship with Jesus Christ.  We all fail.  We all fall.  We need to know what we should do when these things happen, and how to avoid it, so just like studying characters from the Bible I think there's a lot to be learned from just what we've heard so far of the episodes of this young lady's life.
(Visited 16 times, 1 visits today)