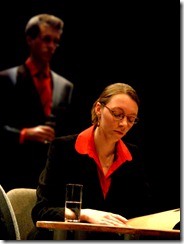 …Except my guy, because he's good.
Why is it that we can simultaneous hold that our representatives aren't doing a good job and believe our local guy isn't part of the problem?
How can Congress have such a low approval rating, and yet most of the people get elected right back to the same positions they had?
Isn't it time for term limits, redistricting, or something so that we have different people, or more common people, in office rather than foolishly holding onto the notion that "my guy is ok"?
(Visited 14 times, 1 visits today)