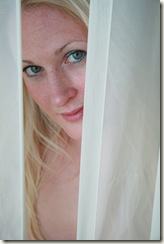 The Proverbs 31 woman is the paragon of virtue—the one that all young ladies are to aspire to and the one that all young men are to seek out. She is the one that cares for her family, seeks her husbands best, provides for her children, and is honored by them.
However, there is another woman in Proverbs. And I'd like to take a look at this lesser known woman and share with you some insight into her ways. We need to study this woman's behavior because she has much to teach us as well.
The Seductress is not a character that no longer exists—a figment from a time long passed. No, the seductress still exists in many different forms. She's the woman that seeks the man to live off (either presently or after he dies). She's the woman that marries a man looking to divorce and take his money. And her type is also reflected in the male gender in the man that marries up to live off of the woman.
Proverbs 2:16 teaches us that Wisdom will deliver us from the immoral woman. In order for us to be free from her, we must know more about her.
Join me in this new series looking at the Seductress, and what we can learn from her in Proverbs—and more importantly, how to avoid her.
(Visited 22 times, 1 visits today)