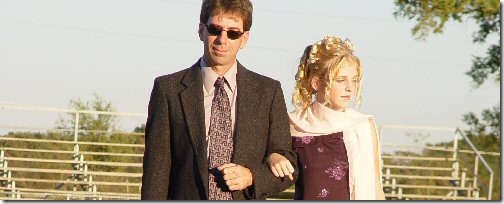 Those that bring children into the world should take care of them.  A rather straightforward idea, but one that is against the current culture in the United States.
No fault divorce, cohabitation, and a Family Court biased toward the mother all are conducive to splitting families up instead of having them stay together, and the men are the ones footing the bill.
Here are two stories that illustrate the point.
The Affluent Remarriage
A man I know got a divorce from his first marriage in which he had two daughters.  As part of that divorce, he got visitation rights to his daughters, and he made child support payments.
The ex-wife remarried, and the daughter primary residence was with them.  They both worked.  They chose not to adopt the daughters.
And why should they?  They ended up having three incomes coming into the house (the man sending a hefty portion of his take home pay for the daughters) so they had a beautiful house and could send the kids to expensive schools.
Oh, and the daughters didn't continue to visit their dad so much, so they rarely saw him.
The Assault That Never Was
Another man I know was a good dad to his two daughters.  He worked, took them to all of their day care appointments and to church, and was generally a good guy.  He did have his faults, and when tensions mounted between him and his wife, she claimed he assaulted her and got a restraining order.
He still took care of the daughters and was the better parent—the day care providers would tell of the mom not bringing things like diapers or change of clothes, etc..
He lost his job, and the wife—who had since moved in with someone—started to go after every penny he had.
Situations got worse, and he has not seen his children in over a year, though legally he should be seeing them.  He feels it's not worth the hassle—especially when there was one time where they just happened to be at an event together, and when they found out they refused to let the daughters see their dad.
Injustice Abounds
Here are two instances where the man was charged to continue paying for kids they couldn't see or have access to.  They are made to feel like they are shirking they're responsibility if they don't pay money.
What these kids really need is time, more than money.  Money is a poor substitute.
This is what Vox Day is saying in his article It's never enough.
You see, as someone mentions in the comments of his thread, if the default positioning of the court system were to favor the man with the child, I think you'd find a lot more women thinking twice before having children, and being more willing to stay in marriages.
If the court system ceased to allow families that had kids from a previous marriage living there 90% of the time from claiming child support from a father that never saw them, I think these dads would either see their children more, or would be able to save more of their own money.  Or the mom would stay married.
You see, right now the system is fixed in such a way that the woman gains everything by leaving (everything but the dad, of course) and the man gets nothing.
There are exceptions to this—and I have a family member that's in one—but the exception to the rule does not invalidate what happens a majority of the time.
It needs to change.
(Visited 26 times, 1 visits today)