I have to say, I've pretty much given up on Q, but I will say that there are some strange things going on. For one thing, I'm reading from the WSJ via Twitter that Kash Patel has been appointed Chief of Staff to the Acting Secretary of Defense:
President Trump has installed a National Security Council official and former congressional aide as chief of staff to new acting Defense Secretary Christopher Miller as he continues to shake up the Pentagon's top ranks in his final months in office, officials familiar with the matter said.

U.S. officials said that Kash Patel, who was a Republican aide on Capitol Hill and now works for the White House National Security Council, has been named Mr. Miller's chief of staff.

Mr. Miller, who had been director of the National Counterterrorism Center, was tapped for the acting defense secretary post on Monday, after Mr. Trump fired Defense Secretary Mark Esper.

Mr. Patel's arrival signaled to some in the Pentagon that a White House ally would be near the department's top leadership. The defense secretary's chief of staff is one of the important civilian posts in the Pentagon because the occupant of the position shapes the secretary's agenda.

White House National Security Council Aide Is Named to Top Pentagon Post
This might be nothing at all, but back in 2018 Q said: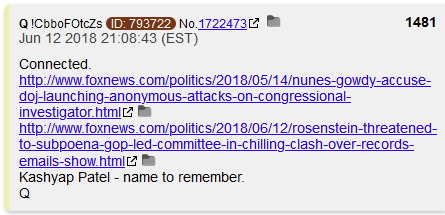 Connected.
http://www.foxnews.com/politics/2018/05/14/nunes-gowdy-accuse-doj-launching-anonymous-attacks-on-congressional-investigator.html
http://www.foxnews.com/politics/2018/06/12/rosenstein-threatened-to-subpoena-gop-led-committee-in-chilling-clash-over-records-emails-show.html
Kashyap Patel – name to remember.
Q
I remembered that Q had referenced this guy because of his connection to Nunes. If something was going to come through the Secretary of Defense– the military– during this transition time, this would be an interesting move to say the least.
Or it's just Trump appointing a loyalist to make sure the Acting Defense Secretary does what Trump wants and it's no big deal. You be the judge.
Oh, and I'm also hearing that Ezra Cohen-Watnick has been moved to acting undersecretary for intelligence… Here's Q on this man: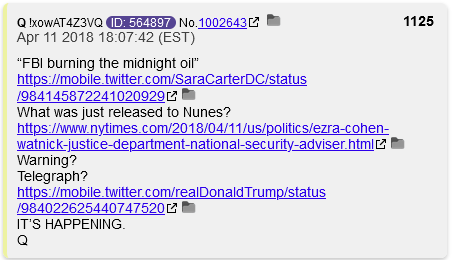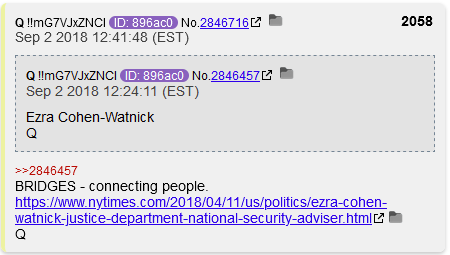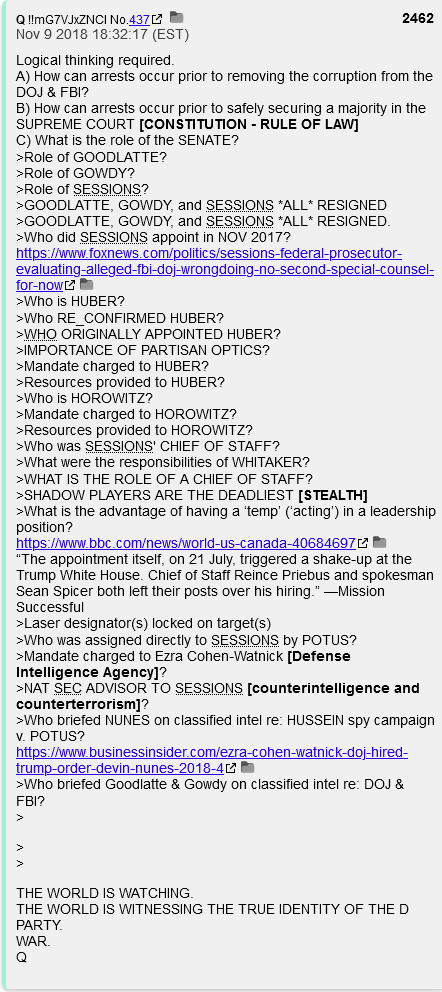 Makes you wonder if "Trust KANSAS" starts meaning that we should believe Sec of State Pompeo when he said, yesterday, that we're ready to transition to the next four years of President Trump, and whether or not there really is a plan.
(Visited 15 times, 1 visits today)