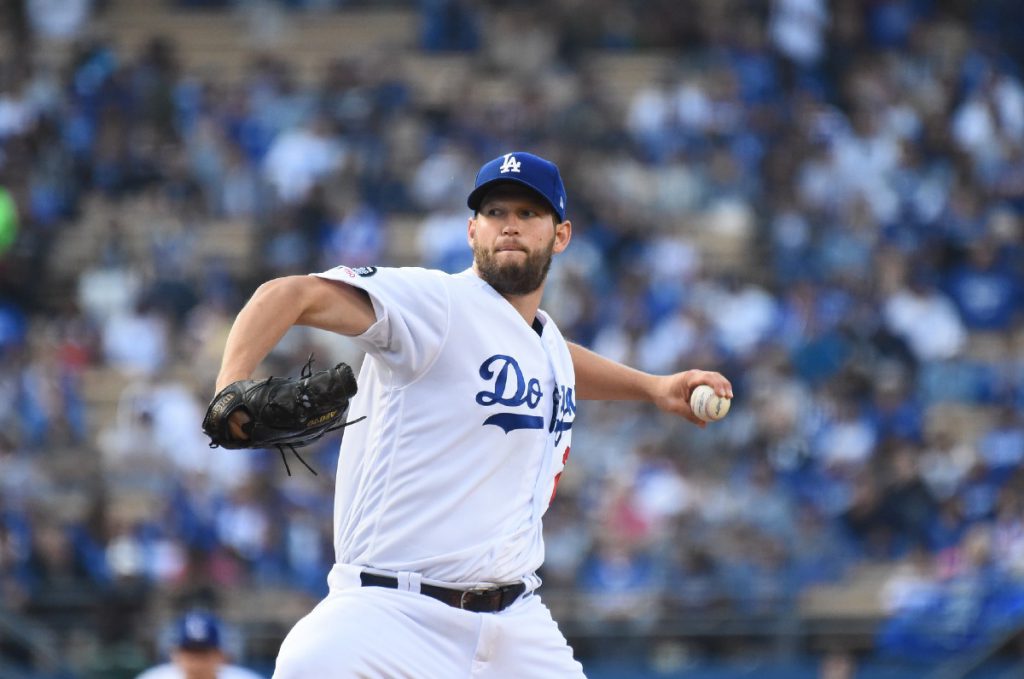 I had to laugh. Last week, while most of the political world was talking about the dueling Town Halls between Trump and Pence, there was a poll going around on Twitter asking which you were going to watch… Trump, Pence, or Kershaw.
For anyone that dosen't follow baseball, that must have been a headscratcher, but for this Dodger fan it was a fun question– because Kershaw was getting the start in the Dodger's hopeful quest to make it to the World Series in 2020.
In my house? I watched Trump while the game was on elsewhere in the house– so I could be kept up to date.
Last night, Kershaw took the mound for Game 1 of the World Series, and the debate that was going on in my family was, how long should he be left on the field. You see, Kershaw is an awesome pitcher, a Christian, and an all around good guy, but his reputation for the post season is that they lose when he pitches. Part of it is because of the difficult positions he's taken in the years when he bore most of the team's fortunes on his shoulders. Part of it is bad management. None of this changes the statistics or the fact that many fans have gotten to the point that they don't want to see him in a close game because they think he's a "choker".
I passed this video around yesterday morning before the game:
And I agreed– 5 innings and pull him out. Not because I feared that he'd lose, but because I want the perception to change. I would like Kershaw to lose the reputation he's gained, and I want those skeptics to begin to trust that they will get the win when he pitches– and not have Roberts leave him in too long, which is something that Roberts does far too often!
The only way to lose the perception is to accumulate wins and to show dominance while you're on out there. Build the mystique back up to where it was. He doesn't have a flame thrower, but he's still very good. So let's make people fear and respect him again, and not thing that, because this is the post season, he'll fail.
Here's a detailed look at Kershaw's record for anyone interested in going deeper. I want the Dodgers to win in 2020, I want Kersh to get his ring, and to lose the post season reputation. Last night's game helped to get us there!
(Visited 8 times, 1 visits today)