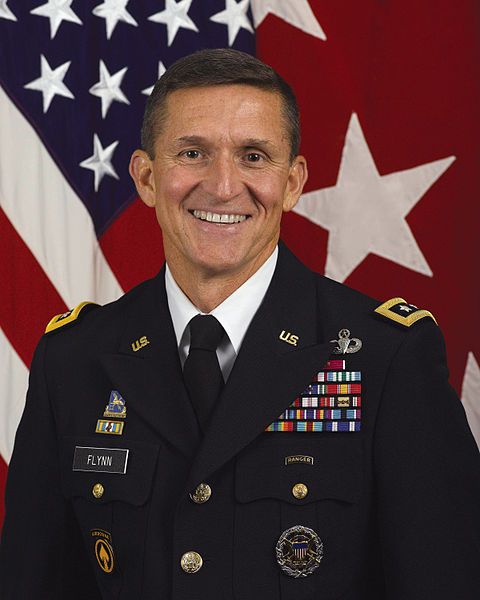 As more news comes out about General Flynn and the FBI, the more it looks like we might be seeing the beginning of the truth about the Trump-Russia narrative come to light. Remember, Gen. Flynn was the only member of President Trump's administration to be indicted and when he plead guilty to lying to the FBI this was hailed by the left as an indictment on President Trump. As this unravels, look for some to double down on Flynn's guilt while others try to ignore the news as if it isn't happening or is meaningless.
Here's a round up of some of the interesting articles today:
[I]nternal FBI documents were unsealed Wednesday, revealing that top bureau officials openly questioned if their "goal" was "to get him to lie, so we can prosecute him or get him fired," when interviewing Flynn in the White House in January 2017.

Trump blasts 'scam' against Flynn as FBI files raise questions about future of case
After Flynn pleaded guilty to making false statements to federal investigators, representatives of multiple congressional committees with oversight responsibility for national security matters asked Flynn's lawyers if Flynn would testify before Congress in exchange for a congressional grant of immunity. Robert Kelner, Flynn's attorney at the time, immediately dismissed the overtures, sources told The Federalist. During one conversation, Kelner allegedly responded that in situations like the one facing Flynn, the prosecution essentially "owns" the defendant and added that he would be unlikely to pursue congressional testimony without the approval of former Spygate Special Counsel Robert Mueller's office.

Flynn was not told of these immunity conversations with congressional officials before they were rejected on his behalf.

Flynn's Original Defense Team Repeatedly Rejected Congressional Immunity Overtures, hat tip Vox Day
This afternoon Judge Emmet Sullivan unsealed an additional 11-pages of documents showing more background information about how the FBI was targeting former National Security Advisor General Michael Flynn.  [Court pdf Here]…

The release today is even more revealing than the handwritten notes released last night; and specifically President Obama's "by the book" statement on January 5, 2017, takes on an entirely new light.  They may not realize it yet, but this release implicates Obama.

Additional 11-Pages of FBI Documents Unsealed – Biggest Surprise: President Obama Implicated…
Federalist co-founder Sean Davis joined Fox News' "The Ingraham Angle" Wednesday to weigh in on the news that FBI agents under James Comey plotted a perjury trap for former White House National Security Adviser Michael Flynn.

"It's clear now that James Comey will go down in history as the most corrupt FBI director in American history," Davis said. "He has destroyed the FBI's reputation through his actions, his arrogance, and his corruption."

Davis: Comey Will Go Down As Most Corrupt FBI Director In History
I think the one about President Obama would make the biggest splash, if someone started connecting the dots.
(Visited 23 times, 1 visits today)