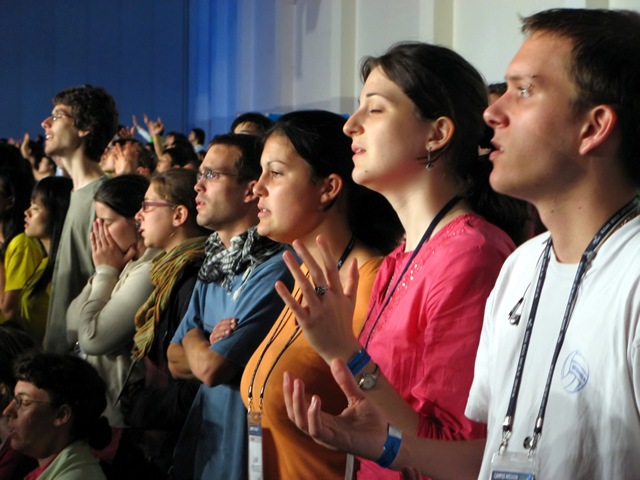 I don't know about you, but I can read music. So I enjoy having a hymnal in front of me because most music, especially the more modern music, isn't written for someone with a baritone voice to sing the melody, it's written for a soprano. With a hymnal, I can go back and forth between the bass and tenor parts, but when confronted only with a screen I'm left listening for the bass parts and using harmonization.
The other reason that I prefer hymnals is that it's easy to use them to take sermon notes on. I mean, what other hard surface do you have if you want to take notes!
Yes, there are other reasons for hymnals like having a copy of the words at home (don't steal that pew hymnal, I see you!), holding the hymnal while you share with your significant other, and being able to see when they skip the second stanza.
And there's positive reasons to like the screen: You can fix what my old pastor called "Humbugs in the Hymnbook", doctrinal issues that you might not agreed with (I'm looking at stanza 3 of And Can it Be), and people look up instead of down at their books. As long as the guy forwards the slide and the projector isn't malfunctioning.
So I had to ask on Twitter what everyone preferred…
Not many replies but it was pretty split. Which do you prefer and why?
(Visited 15 times, 1 visits today)