There's a saying that goes "talk is cheap" and with the invention of the Internet, we know just how true that is. While technically it costs something to post to social media or to blogs, it feels free– as free as speech itself. And because it is easy and feels free, we're all experts on all sorts of topics, pontificating to whomever will listen in our expert tones… but do our lives match up?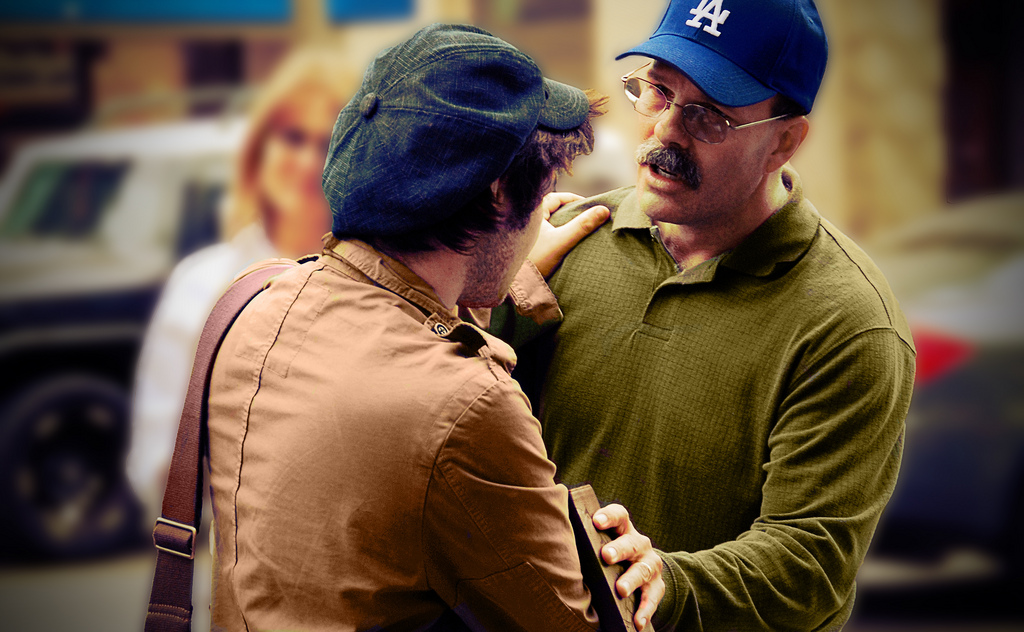 Nowhere is this more pointed than in our spiritual lives. It is very easy for us to talk about how we should live the Christian life, but how does our talk and our walk measure up?
The book of James has some words for us to reflect upon today:
But be doers of the word, and not hearers only, deceiving yourselves. For if anyone is a hearer of the word and not a doer, he is like a man who looks intently at his natural face in a mirror. For he looks at himself and goes away and at once forgets what he was like. But the one who looks into the perfect law, the law of liberty, and perseveres, being no hearer who forgets but a doer who acts, he will be blessed in his doing.


James 1:22-25 ESV

James tells us that if we simply listen to the word– and I'd add, affirm that what we're hearing is truth– and then goes away and does not do it, it's like the person who is getting prepared for the day in the mirror.

Except instead of making changes, once the person sees their face, they see the problems and they walk away without making any changes.
Instead of being this person, James tells us to take care to let the Word of God change us. To change our behaviors, to make the modifications that the Holy Spirit is prompting us to make.
So the question for us, are we all talk?

(Visited 20 times, 1 visits today)