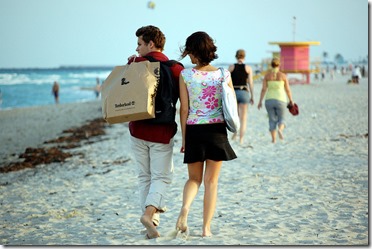 The Generous Husband is big on getting away as a couple:
Vacations … give us a chance to have fun together, and this is exceptionally important to our marriages. Shared experiences bond us together, and give us good memories to share for the rest of our lives. On a smaller scale, we need date nights, Saturday hikes, and the like for the same reasons.  –  How Often Does Your Marriage Need Time Away?
He goes on to describe how often he thinks couples should get away, starting with at least one date night every two weeks and on from there.
This sounds all well and good for retired people, but I'm not sure how it works for couples with small families.  Don't get me wrong, these couples could use the break, but I'm not sure how I would get a way for a full day or weekend with my wife!
---
Image: Dream Vacation by Sreejith K
(Visited 21 times, 1 visits today)