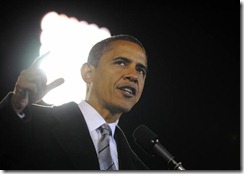 Have you ever wondered how hard it would be to meet a famous person?
This past Sunday I was at a church where Dr. Woodrow Kroll of Back to the Bible was the special speaker, and I figured that it would be relatively easy to go up and shake his hand, and it got me thinking about other people.
I wonder how difficult it would be to actually meet the President of the United States.  I mean, apart from being a part of his staff, how easy or difficult is it to actually shake the man's hand or get close enough to say '"Hi."
What do you think?  Does it just require determination?
(Visited 15 times, 1 visits today)