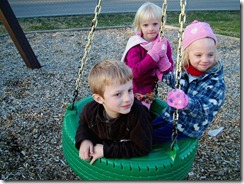 Many Christians that believe in the idea that having faith in God is the only way to get to Heaven also believe in an "Age of Accountability"—or the idea that if a young child dies without accepting Christ as Savior they will get to Heaven because God is merciful and they couldn't be held accountable.
But for those of you that believe in both this and a Rapture of the church: How does the Rapture apply to children?  Will God rapture the children as well?
If not… How can we prepare children for the Tribulation!?  Can you think of having to leave them here?
If so… Whose children?  Even unsaved parent?  How about the unborn?
(Visited 26 times, 1 visits today)