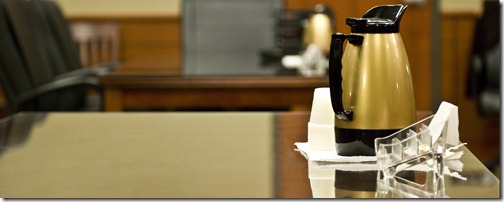 A judge in Dallas ruled on Thursday that the Texas' ban on gay marriage is unconstitutional1—which is quite absurd when you think about it.
A Problem of Jurisdiction
State District Judge Tena Callahan is not a federal judge, so she is supposed to adhere to the Constitution of the state of Texas, which states specifically:
Article 1, Section 32:

(a) Marriage in this state shall consist only of the union of one man and one woman.

(b)  This state or a political subdivision of this state may not create or recognize any legal status identical or similar to marriage.
Please correct me if I'm wrong, but how can a statement in the Constitution be unconstitutional?  I mean, I can understand if the Judge believes that the two portions of the Constitution are in conflict, but when a document expresses this statement, I'm not sure how a judge decides that the section (regardless of the issue) is to be thrown out—or in this case, which gets precedence—the equal protection portion or the same-sex marriage portion.
A rational person would say, if 70% of the population voted to put this in, knowing the arguments for "equal-protection" then they must not believe it conflicts.  Even if you don't believe in a God or God's moral law, this ruling flies in the face of popular will for the state.
Ignores Federal Law
But if that weren't enough, what's really going on here is that two men, once "married" in Massachusetts, has moved to Texas and wants to divorce there.  The Federal DOMA2 specifically states that unions that are made in one state do not have to be recognized in other states.
What gives this judge the right to say that this union should not only exist in Texas, but that it can be broken apart there with judgments made for both parties?
I mean, she's free to have her own personal opinions, but what in the law produces such rights.
Obviously, Federal Law says that Texas is free to decide, and Texans said "we won't do that kind of thing here" so who does this judge think she is to say "well, you 70% of the state—you're wrong."  By what authority?  And if it was given to her, why does she still have it?
(Visited 24 times, 1 visits today)
Defense of Marriage Act [↩]