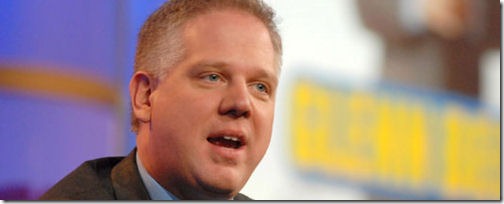 I've listened to Rush Limbaugh off and on since I was a teenager– though I don't know if I ever actually have listened to an entire 3 hours (except maybe on a trip).  Personally, I don't believe that I always agree with the way that he understands what callers are saying– partially a victim of the format– and there are times when he's rather crude.
But whether his party is in the majority or the minority, he's basically saying the same things.  He's consistent, and he tells you what he's thinking, as well as being entertaining.
Glenn Beck is a different animal.
I read a few months ago that people are more accepting and clamor for the critical, conspiracy positions more when things are going bad.  And I believe it.
People are used to the status quo, they like things to be stable.  When things happen, people want to know why, and anything that sounds somewhat plausible, presented by a person that has some degree of persuasive ability, people will begin to believe it.
Now, I'm not saying that Beck is out to lunch.  I'm also not saying that the government is as harmless as they want you to believe that they are.  What I am saying is that, because he taps into the conspiracy audience, every time I hear his program you get the impression that the world is coming to an end.
I don't believe that's in the government's power.  I don't believe that the government will be able to do what God does not want them to do according to His perfect timing and will.  So I'd much rather listen to Limbaugh talk about what's worth fighting for, as he seems to believe that it's possible to get back, then Beck who talks as if it's now or never.
It may be now or never, but it reminds me of infomercials that tell me supplies are limited and I have to buy now.
(Visited 15 times, 1 visits today)