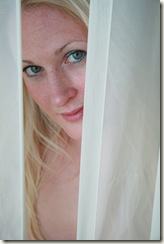 We talked last time about the power that is now wielded by the Seductress not only through her physical presence, but now through photography and video. The power of this medium is not to be trivialized.
Pornography has destroyed marriages, it has encouraged all sorts of perversion, and it has taken ministries away from individuals.
It's no wonder that Solomon goes the the extra mile to detail just what should be avoided, and of all the different sins Jesus could have used to talk about committing sins in your heart, adultery would have been one of the few that were used.
Do not lust after her beauty in your heart,
Nor let her allure you with her eyelids.

For by means of a harlot
A man is reduced to a crust of bread;
And an adulteress1 will prey upon his precious life. – Proverbs 6:25-26
The Seductress, as we have seen, uses flattery to get her way. She uses her body to attract men. She uses her looks to gain attention, and this attention translates into power.
What you need to remember is that the seductress is not concerned with right relationships—she breaks them. She's not concerned with giving you her best, or looking out for your best interests—she's looking for power.
We know that we live in a sex drenched culture. One that teaches young women to use their bodies to get what they want on one side, while proclaiming that they don't get enough power with the other.
Our little girls are taught to wear their underwear to the beach, and that dressing in a certain way will get guys attention. They are not taught to save themselves, or why that would be advantageous.
Our boys are taught that girls' bodies are there for them to gawk at, and "as long as no one gets hurt" they can look all they want. They are taught to indulge themselves sexually, and that there are no limits.
Our culture has thrown away promises, commitment, purity and the like, and given us instead a cheap knock-off. It sells sex without commitment, regardless of the fulfillment found inside a loving marriage. It actively seeks to destroy the bond between couples by offering the emotional and physical needs that were supposed to be provided by the spouse and can now be found anywhere and everywhere.
This is why it's important to guard our hearts and our our eyes. This is why we must be vigilant to fulfill our needs and satisfy them. There's an active battle going on to cheapen the traditional family, and erode it to the point that it can be equivalent with whatever kind of social contract two or more people can come up with.
The problem with this is that no relationship can live up to what God intended for the marriage relationship.
The Seductress cannot win if you do not look. She cannot get into your heart if you do not listen. She cannot break apart your marriage if you don't go to her house.
She is powerless against people that are wise to her tricks. She's weak in the presence of someone that's humble, and that knows their rightful place. She cannot penetrate a relationship that is founded on mutual satisfaction and love.
(Visited 39 times, 1 visits today)
another man's wife [↩]