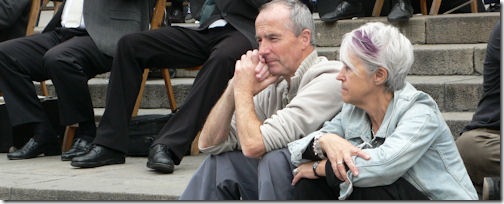 One of the strangest feelings I had this entire birthing process was the feeling I got when I received the second phone call telling me that my wife was going to have the baby soon. It came from the woman that was supposed to take her to the shower and ended up taking her to the hospital.
That woman, for illness reasons, was not able to stay in the delivery room with my wife, and she was calling to tell me just how close she was to giving birth and that I needed to get over there as soon as possible.
It was at that moment that I had the first tinge that I might miss my daughter's arrival. Instead of the calm person I usually am, I started having to think through alternate plans about what to do with my kids, wondering what happened to my mother, and wondering if my wife would have the baby without me.
Godly Husband, does your very being long to be there for your family– for the big moments as well as the small ones? Do you have an internal longing to be present with them– to comfort them, to encourage them, and to make time for them.
I'll be honest, it's easy to have that longing for the big things. But I think that somewhere we as men start thinking more about other priorities than our family. It may start out small– the extra time spent at work, the second job to get some money, the church function or meeting that you must attend or something will fall apart.
Eventually, anything that you do continually will become a habit. You'll find yourself with the new capability of reasoning away why you don't have to have family meals anymore, why you don't have to make the kids' baseball practices or spend time with them.
Men, we need to be vigilant about how we look at our family and the time that we assign to it. We need to guard that time, see it as the precious time that it is, and prevent ourselves from looking at our wives as the enemy when she says that you're not spending enough time with you kids. Because, let's face it, you only have them in your home a little while. Can you really spend too much time with them?
(Visited 41 times, 1 visits today)