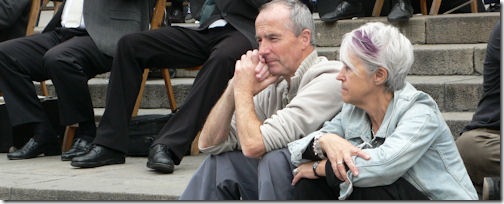 Hard question, guys. We all seem to have something that we really enjoy doing, whether that's watching television, playing video/computer games or working on the car. For me, it's blogging. I find real enjoyment and pleasure from being able to write and share my thoughts and ideas.
Whatever the case, you will show what you care most about by the amount of time you put into caring for it and maintaining it. Take a minute now– I'll wait– and think about your day in terms of how much time you spend on what outside of working (or even when you're working).
Right there you will get a good idea of what you like to do. Do you find yourself looking forward to get home because of your wife and family or because of your hobby? Do you have any thoughts about going home to your family? If they're not good thoughts, you have a problem, but if you don't find your wife and kids something to look forward to, there are two places to look.
The first place is your own heart. Have you allowed something or someone to take the place of your time with God? A proper relationship with God is the first key step in having proper relationships at home. Have you allowed something to take away your desire to be with your family?
You need to start investing time and thought into your family if this is the case. When you were dating, you spent a lot of time thinking about your wife, you thought about getting her things she liked (flowers, chocolate, etc.), you thought about the way she looked, you planned to take her out. You need to do these kinds of things. I know, at first it will seemed a bit forced, but if you get in the practice of thinking and doing things for your wife you will find that your emotions about your family will change and you will change and long to be with them more.
Second place you have to look is your home. Is there something that is there that is not dealt with that could be causing you to stay away? Sit down with your wife and talk with her about what's going on at home. Work together to create a place where you are encouraged. By demonstrating a love for her that is willing to go through the tough spells you'll be a leader and improve your home!
(Visited 25 times, 1 visits today)