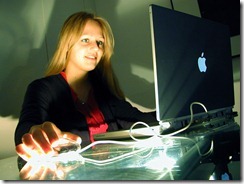 Yesterday the Comment Wars were in full force. Don't know what I'm talking about? Look at the right sidebar and the Top 5 Commenters. The top 3 commenters were all competing for the right to be at the top of the list. For most of the day it looked like it was between Mary and Stephen Kingston, but then, overnight, ann_in_grace resumed her spot at the top!
One tactic I'd like to contribute to the comment wars– since people who write comments are subscribed to comments by default, one way to retain an advantage is to find a post that someone in the war hasn't commented on– that'll make them have to come to the site to check where you've gone in order to keep up instead of getting an e-mail.
Also, the Comment Wars look like a lot of fun– but let's not lose the discussion or get to posting "hello" just to win. Remember the rules– if your comment doesn't really pertain to the post or the conversation in the comments, I'll have to remove it!
(Visited 20 times, 1 visits today)