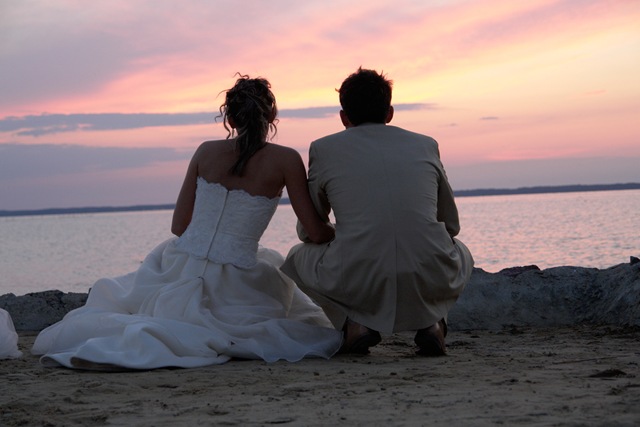 Let the husband render unto the wife due benevolence: and likewise also the wife unto the husband. – 1 Corinthians 7:13

And if they will learn any thing, let them ask their husbands at home: for it is a shame for women to speak in the church. – 1 Corinthians 14:35
Physically, we are to be meeting her needs on every level. She has submitted to us in the leadership in the home, and she is trusting us to provide for her. This means that we must be willing to sacrifice our desires and wants at times so that she may have hers. That means that we need to seek her pleasure and happiness above our own. That is what she's required to seek as well.
The passage that the first verse is taken from continues on to say that the wife's body is not her own, neither the husband's body his own. Guys, let's be frank. I think far too often we like to use this verse to say that we deserve sex whenever the mood hits us (which is probably more often than it hits her!), but we fail to see the point of our bodies not being our own. Sure, we're supposed to be physically intimate, but this passage could also be read to mean that we should be taking care of ourselves in a way that pleases her.
This could easily be taken to mean that we should make sure that we're awake and willing to converse with her. This could mean that we should seek to dress, smell, and look a way that pleases her. It is, after all, what we use this passage to ask of her, right? I mean, we like to pick out flirty things for her to wear to please us (which she probably does) and yet do we do and wear things to please her? Our body is not our own, remember?
And then there's the responsibility to meet our wife's spiritual needs. If she's supposed to come to us with questions that she's not supposed to ask in church, we should certainly be in the Word so that we can have an answer! Not only that, but we, as the husband-leaders, should be looking at our family's life and seeking to improve our spiritual walks. We should be leading the family in devotions. We should be looking for ways to apply scripture to our everyday conduct. We should be sharing with her the things that we learn from the Bible or questions that have come up.
I fear that we're so concerned with ourselves and our rights in this area, men, that we are missing the blessing of being able to serve and love the wife God gave us. Oh, and if you think she loves, cares and does a lot for you now– how could she respond if you took your meeting of her needs/wants up a notch?
(Visited 22 times, 1 visits today)